Installation Service Maintenance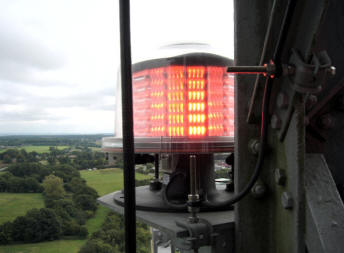 Installation

Tower Power offers tower and high structure lighting solutions for all your air traffic and navigational needs. We  service, maintain and install state-of-the-art systems from leading Canadian and American manufacturers that cover all the bases:

High Intensity
Medium Intensity
Red lights and dual lighting systems 
Accessories
Lightning Protection
Lightning Flash Counter

We offer lighting systems to meet all your needs – including halogen, incandescent, strobe and LED. All systems are made with the highest quality components, approved under Canadian Aviation Regulations and by the FAA.

 
Service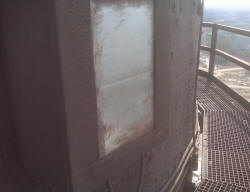 The mission of Tower Power's lighting services is to provide solutions that allow our clients to benefit from the latest and most effective protective lighting systems currently designed for the broadcasting, telecommunications and wind farm industries.
 
Tower Power's installation, maintenance, and service adhere strictly to both Canadian and USA standards for protective lighting systems for tall structures that represent a potential obstacle to air traffic.
 
Tower Power's co-operative relationships with preferred vendors allow us to provide fast efficient service solutions when you have lighting issues that need to be dealt with in a timely, cost-effective manner. 

 
Maintenance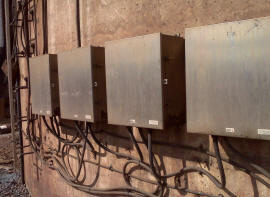 The North American climate can adversely effect tower lighting systems. Problems created by temperature variations, moisture level and UV - just to mention a few - can wreak havoc with tower lighting systems. These factors, combined with ionization inside enclosures, vibration, and wear on relays and other moving parts necessitate corrective action at appropriate intervals. If your current, in-use, systems are functioning well and providing the level of operation required, proper maintenance is the key to keeping them operational and always on. Tower Power can audit your current system and take action to avoid future interruptions in operation. This option allows our customers to avoid costly repairs in the future to systems that can be maintained today for manageable cost. Call and discuss your needs today to avoid problems tomorrow...
 
Our service technicians have component level knowledge and manufacturer training on all systems currently utilized by the Canadian market. We are NATE compliant and use OEM parts for all our service and maintenance work. 
 
We are also pleased to offer tower painting and rust protection for all towers and high structures...Call today with your inquiry.